News Flash: Family Reunification Is Top Priority for DOS
Everyone has been affected by the global COVID-19 pandemic in one way or another. When it comes to immigration, individuals seeking to come to the United States have also felt the impact. Travel has been restricted, while embassies and consulates are dealing with a backlog of immigrant visa applications.
According to the Department of State (DOS), U.S. embassies and consulates operate according to the host country's established COVID restrictions in terms of allowed movement of residents and other restrictions imposed to reduce the spread of the virus. This has resulted in a reduced number of visa applications that can be processed in a single day, leading to a backlog of applications overall.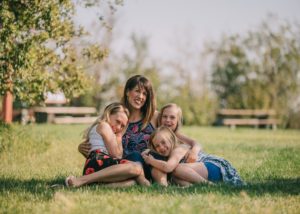 In general, immigrant visa applications are prioritized over nonimmigrant visa applications.
The U.S. Department of State (DOS) recognizes that each visa petitioner and applicant has experienced a lot of stress and hardship in dealing with the pandemic, in addition to the uncertainty surrounding the process of waiting for a visa application to be reviewed and adjudicated.
Official DOS Statement on Visa Prioritization
Due to the reduced capacity to process visa applications, DOS has made the decision to prioritize family reunification visas. Specifically, DOS mas made it clear that:
"The guiding principle on which we have based immigrant visa prioritization is that family reunification is a clear priority of the U.S. Government's immigration policy, a priority is expressed in the Immigration and Nationality Act (INA).  Specifically, the Department's prioritization relied on clear direction from Congress that the Department must adopt a policy of prioritizing immediate relative visa applicants and K-1 fiancées of U.S. citizens, followed by family preference immigrant visa applicants."
Four Tiers of Visa Processing
To process visa applications going forward, DOS has implemented a tiered approach. There are four tiers total and visas will be processed in this priority order.
Tier One: Immediate relative intercountry adoption visas, age-out cases (cases where the applicant will soon no longer qualify due to their age), and certain Special Immigrant Visas (SQ and SI for Afghan and Iraqi nationals working with the U.S. government).
Tier Two: Immediate relative visas; fiancé(e) visas; and returning resident visas.
Tier Three: Family preference immigrant visas and SE Special Immigrant Visas for certain employees of the U.S. government abroad.
Tier Four: All other immigrant visas, including employment preference and diversity visas.
The primary goal is to process as many immediate relative and fiancée visas as quickly as possible (Tier One and Tier Two). This may mean that Tier Three and Tier Four visas may face continued delays. In order to help with this issue, DOS has instructed embassies and consulates to process "some" Tier Three and Tier Four cases each month. This means that the first two tiers will not be solely prioritized at the expense of the last two tiers. Although it is not clear how many visas from each tier will be processed.
Diversity Visa Delays
DOS also acknowledges that some visas, like the diversity visa, are allocated based on a fiscal year schedule. Considering the implementation of this new tiered approach and "as a result of COVID, the number of visas issued in lower-priority preference categories or in such programs as the diversity visa program likely will not approach the statutory ceiling in Fiscal Year 2021."
For more detailed information, please refer to the Department of State official announcement.
Shihab Burke, LLC, Attorneys At Law Can Help
If you are an immigrant with any questions or concerns regarding your immigration case, H-1B visas, green card applications, or any other legal matter, speak at once to an experienced Columbus immigration attorney. A good immigration lawyer can help you and your family with any immigration issues you face and defend you if you're accused of violating immigration law.
Our immigration attorneys will review your forms and applications for thoroughness and accuracy. Immigration laws will continually change, but an experienced immigration attorney will always be able to give you the most up-to-date immigration advice you need.
We have offices in Dublin and Columbus, Ohio, Michigan, and Texas. But our full suite of immigration law services is available to clients nationwide and even around the world.
Contact us today!