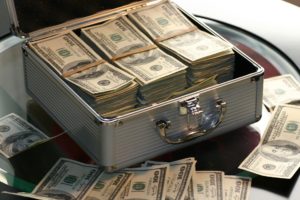 Investor Visa
Congress has failed to reauthorize the EB-5 regional center program, meaning the program has expired on June 30, 2021. With this expiration comes a plethora
Read More »
Fiancé Visa
Fiance Visa vs. Marriage Visa  Marriage and the immigration process are matters that can be complicated, stressful, and uncertain. Because every person's situation is unique, different immigration laws will come into play when a United States citizen or lawful permanent resident ("green card holder") marries or intends to marry a
Read More »
Green Card
Join our Webinar May 26 at 6:00 PM EDTTopics: Interfiling, is it the right choice for you? EB-2/EB-3 downgrade/upgrade discussion. How interfiling impacts your child's adjustability? Visit Page https://www.youtube.com/watch?v=MdO4niyQnN8 Obtaining a green card in the United States is no easy task. The paperwork alone is voluminous and can be complicated
Read More »
Immigrant Visa
Below is a summary of the various scenarios that may impact the status of an H-1B holder if they experience employment termination as they move through the process of PERM labor certification, I-140 petition, and I-485 application. The 180-day rule comes into play only once the I-140 petition has been
Read More »
Family Immigration
Due to the backlog in applications, U.S. Citizenship and Immigration Services (USCIS) announced that it will temporarily suspend the biometrics (commonly known as "fingerprinting") requirement for certain applicants filing Form I-539, Application to Extend/Change Nonimmigrant Status. Timeframe for Biometrics Suspension The suspension goes into effect on May 17, 2021 and
Read More »
H-1B Visa
The world of immigration law can be complex, unpredictable, and ever evolving. Rules change, timeframes shift, and the process of applying for a visa can be overwhelming. But there is good news! U.S. companies are still very much interested in retaining and recruiting foreign talent. Envoy Global recently conducted a
Read More »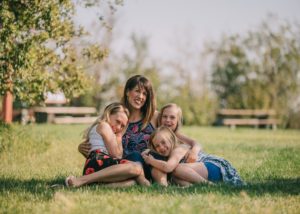 Family Immigration
Everyone has been affected by the global COVID-19 pandemic in one way or another. When it comes to immigration, individuals seeking to come to the United States have also felt the impact. Travel has been restricted, while embassies and consulates are dealing with a backlog of immigrant visa applications. According
Read More »
Immigration
Due to the recent surge in cases of COVID-19 in the Republic of India, the Centers for Disease Control and Prevention (CDC) has recommended that the U.S. should be protected from travelers from that area. COVID-19 Surge in the Republic of India According to the CDC, the Republic of India
Read More »
Immigration
On April 23, 2021, the Department of Homeland Security (DHS) announced that it has rescinded two delegation orders which gave certain Immigration and Customs Enforcement (ICE) officials the power to impose civil financial penalties for noncitizens who fail to depart the U.S. What Were the Fees DHS Is Ending? According
Read More »
Immigration
The hard truth is that the U.S. does not have a temporary work visa category specifically geared toward the needs of international entrepreneurs and start-up founders looking to come to the U.S. How can this be? You may wonder how among all the various work visas the U.S. does offer,
Read More »
Immigration
On Monday, April 12, 2021 a federal judge refused to dismiss "a civil rights class action against Social Finance Inc. (SoFi), a San Francisco-based online lending platform, that allegedly denied loans to immigrants who were legally residing in the United States when they applied for credit." The lawsuit was filed
Read More »
Green Card
COVID-19 has made traveling outside the U.S. a bit more complicated. In addition to the specific rules about the time a Lawful Permanent Resident (LPR) can be outside the U.S., the pandemic has made staying within those guidelines trickier. Lockdown orders and cancelled flights are just some of the ways
Read More »
Family Immigration
DACA, also known as the Deferred Action for Childhood Arrivals, is a program that has received much attention for almost a decade. Yes, DACA has been around for close to ten years! Yet the program is currently in limbo and is under scrutiny, leading Dreamers to wonder what will happen
Read More »
Naturalization
President Biden is being urged to include the Citizenship for Essential Workers Act in his two-part infrastructure improvement plan. Specifically, Democrats are asking Biden to include this immigration legislation in the second part of his plan, called the American Families Plan, which focuses on education and childcare. Pathway to Citizenship
Read More »
Immigration
The Supreme Court of the United States (SCOTUS) has agreed to hear a case concerning whether a grant of temporary protected status (TPS) authorizes eligible noncitizens to obtain lawful permanent resident status. The case, Sanchez v. Mayorkas, No. 20-315, comes from the Third Circuit and is set for April 19, 2021.
Read More »
H-1B Visa
President Biden has opted not to renew former President Trump's executive order banning H-1B visas. That order was enacted in June 2020 and is set to expire today, March 31, 2021. President Biden has allowed the order to expire today to restore the pipeline for skilled foreign workers. This Is
Read More »
Immigrant Visa
The U.S. Department of State (DOS) Visa Bulletin provides vital information to those seeking to file an immigrant visa petition. Each month, a bulletin is made available to the public via the Travel.State.Gov website. It summarizes the availability of immigrant numbers during that month for "Final Action Dates" and "Dates for Filing
Read More »
H-1B Visa
In this blog we address the following question: What happens to the time H-1B holders spend outside the U.S. while working for U.S. employers and still within the maximum six-year stay limitation?  You may have wondered this yourself. If you travel abroad for vacation, business, or family matters during your six-year stay
Read More »
H-1B Visa
The H-1B visa restrictions have been top-of-mind for most foreign nationals seeking employment opportunities in the U.S. Cooperation between India and the U.S., along with an upcoming expiration date of the Trump-era H-1B visa ban, is bringing some good news for work visa hopefuls. India's Minister of State for External
Read More »
H-1B Visa
Subject to certain exceptions, an H-1B visa holder may be allowed to work in the U.S. for an initial period of three years.  This status may be extended for an additional three years, but it generally cannot go beyond a total of six years. Once the six years are up, the individual cannot seek an H-1B visa extension or be re-admitted to the U.S. on
Read More »
H-1B Visa
On Friday, March 12, 2021, U.S. Citizenship and Immigration Services (USCIS) announced it may reopen, and possibly reconsider, previously revoked or denied H-1B petitions (Form I-129). Who is Eligible? To be eligible for consideration, a motion to reopen and/or reconsider a denied H-1B petition must: Be filed before the end
Read More »
H-1B Visa
Starting in 2020, U.S. Citizenship and Immigration Services (USCIS) started a new process employers must go through to apply for H-1B cap visa petitions. The electronic H-1B registration process is a preliminary step an employer must complete now (deadline March 25) before they can file H-1B visa petitions on behalf
Read More »