Can a Revoked Visa Be Reinstated?
If you hold a U.S. visa, you should be aware that your visa can be revoked or canceled at any time and for a variety of reasons. In this blog we review what impact a revoked visa or a canceled visa has on your immigration status, and how a Dublin immigration attorney can help.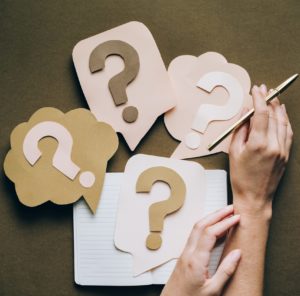 Visa holders must adhere to the terms and conditions of the visa, and they must exit the United States when their stay expires.
If you have any questions about obtaining a visa, or if you are a visa holder with any questions about the terms and conditions of your visa, have those questions answered by a skilled Dublin immigration attorney.
The United States issues two types of visas:
Nonimmigrant visa – issued to those who have been approved for temporary stays in the United States as visitors, students, or employees.
Immigrant visa – issued to immigrants who have been approved for lawful permanent residence in the U.S.
According to CNN, in the fiscal year 2016, the United States issued more than ten million nonimmigrant visas and over 600,000 immigrant visas.
Every visa spells out the activities that are, and are not, permitted to the visa holder.
For example, someone who holds a B-2 tourist visa cannot work or accept employment in the United States. That person would have to apply for a change of status and obtain a work visa – an H-1B visa, for example – in order to work or accept employment in the U.S.
Revoked Visa – What It Means
Visa holders who are outside of the United States should know that a consular officer is authorized to revoke both immigrant and nonimmigrant visas at any time, at his or her discretion.
A revoked visa is no longer valid for entry or reentry into the United States. It is not uncommon for a consular officer to approve a visa, and after new information emerges, to revoke that same visa.
A visa can be revoked if the visa holder is deemed inadmissible to the U.S. on security, criminal, medical, financial, or other grounds, or if the visa holder is ineligible for that particular visa category.
A visa might also be reinstated after new information emerges or after an interview with a consular officer, or the officer might simply suggest applying for a new visa.
From 2001 through 2015, there were approximately 122,000 revoked visas in the U.S.
Visa revocations targeting visa holders who are already in the United States are becoming more frequent.
For example, a visa may be revoked if the visa holder became involved in a criminal incident in the U.S.
A minor criminal incident – even an arrest where the charge is dropped – could potentially result in a revoked visa as well.
Any visa holder in the U.S. facing this kind of situation should contact an immigration lawyer for legal assistance at once.
Canceled Visa – What It Means
A canceled visa is usually less serious than a revoked visa, and a cancellation does not necessarily mean that the visa holder is being accused of doing anything wrong.
A visa might be canceled because of a minor paperwork mistake, for example, but that merely means that the mistake must be corrected before the visa can be approved.
A U.S. consulate or embassy will mark the visa "Cancelled Without Prejudice," which means that the cancellation does not impair the individual's eligibility to obtain a valid visa and enter the United States.
A visa might also be canceled, however, if any evidence emerges that the visa holder may use the visa for a purpose other than those purposes spelled out by the visa's terms and conditions.
And a visa can be revoked if someone applies for a new visa and any evidence emerges that the old visa was misused in some way.
One leading reason why visas are revoked is "overstays," when visa holders remain in the U.S. beyond the time allowed by the visa.
According to the Department of Homeland Security, the rate of overstays for business travelers and international tourists was only 0.9 percent in 2015, or about 416,000 out of about 45 million.
It's vital for visa holders to know that the "expiration date" printed on a visa is not the last day that the visa holder is allowed to be in the United States.
Instead, that date indicates the last date that the visa can be used as a document for entry into the U.S.
It's a significant difference and often the source of confusion.
A visa holder's Form I-94 Arrival/Departure Record is where you will find the actual date when a visa holder must exit the United States.
If a visa holder remains in the United States after that date – without a pending application for a change of status or a visa extension – that individual's visa will be automatically canceled.
If Your Visa Is Canceled or Revoked, What Should You Do?
When a visa is canceled, the visa holder must leave the U.S. at once – or delay his or her plans to enter the U.S. – until that person has applied for and been approved for a new visa.
If you believe that your visa has been unjustly, unfairly, or wrongly canceled or revoked, you should challenge that decision aggressively.
In some cases, a visa revocation can result in the visa holder being barred for years – sometimes permanently – from the United States.
Even the ability of your family members to obtain visas could potentially be affected.
Individuals should speak with an immigration lawyer if they need legal advice about their visa status, their eligibility for admission to the United States, or any other matter of immigration law. Visa and eligibility matters are sometimes exceedingly complicated.
Do not hesitate to contact an experienced Ohio immigration attorney about any questions, problems, or concerns regarding your visa or your immigration status. You'll receive sound legal guidance. Shihab Burke, LLC, Attorneys At Law has offices in both Dublin and Columbus, Ohio.
While these are serious matters, the fact is that most problems with visas can be remedied easily with an attorney's help, and most of the people who are facing these issues will remain eligible to obtain visas and enter the United States.
Just as the government can cancel or revoke a visa, the government can reinstate a visa or issue a new visa.
If it's necessary, a good immigration lawyer can represent you before immigration authorities, protect your legal rights, and advocate on your behalf at a legal proceeding or immigration hearing.
Need Help?  
We encourage you to seek the guidance of the experienced Columbus immigration attorneys at Shihab Burke, LLC, Attorneys At Law to address any questions you may have about your specific immigration case, as well as any revoked or canceled visa issues. 
Contact us today! We are here to help.